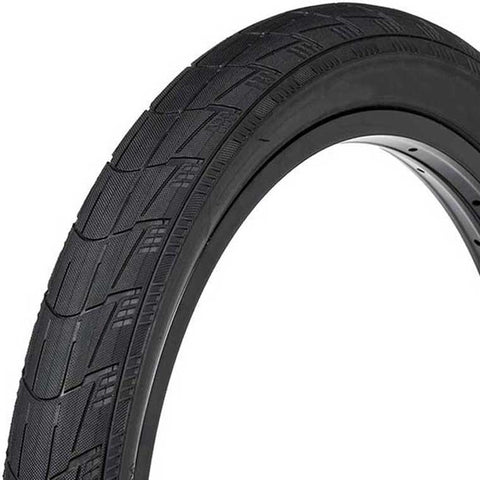 DESCRIPTION
20" x 2.25", 2.35", 2.45"
specially designed tire tread with a smooth center tread for low rolling resistance and aggressive sides for traction and grip
120 tpi construction, folding kevlar bead or wire bead
high performance super lightweight street tire
dual compound construction
full length "Silkshield" layer under tread and sidewalls for added protection
regular wire bead
high rated pressure 110 PSI
special outer line for grind protection
made by Maxxis tires
Weight
2.25" wire bead 20oz / 566g
2.35" wire bead 21.7oz / 615g
2.45" wire bead ?? / ??